26 Jun 2023
CELP's Cement Donation Supports Facility Improvements at Tumnop Rolork Primary School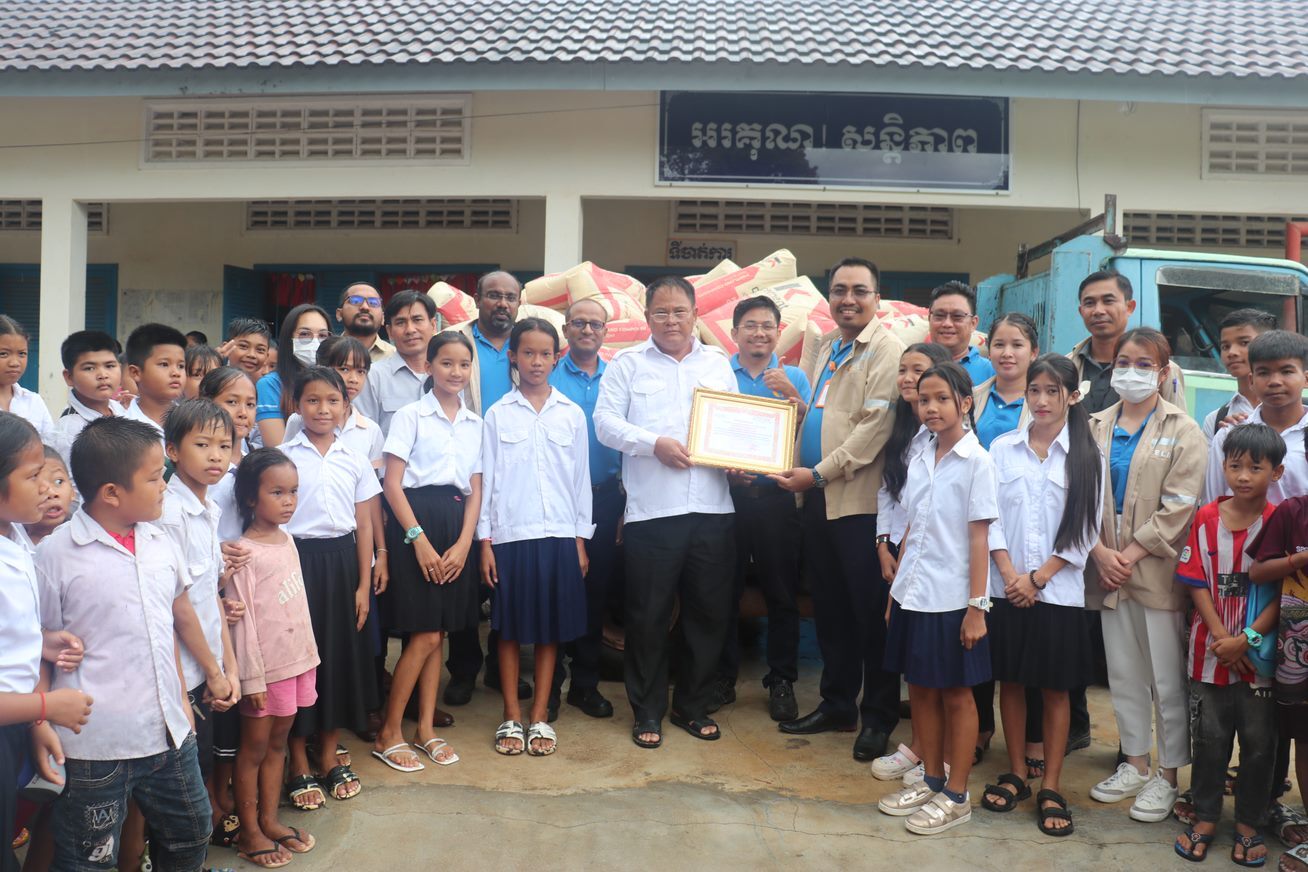 CELP made a significant contribution to Tumnop Rolork Primary School in the Steng Hav District, donating six tons of cement to be used for improving the school's facilities. This in-kind donation underscored CELP's commitment to supporting education within the community.
The School Principal emphasized how the donation would enable vital improvements to the school's infrastructure, enhancing the learning environment for the 900 students who come from surrounding villages to study there.
This initiative is a part of CELP's ongoing efforts to engage with and support the local community. We recognize the role that businesses can play in fostering growth and development, and we are proud to be a part of the positive change in Steng Hav District.