31 Mar 2023
Leader Energy Gains Ground in Cambodia with New Transmission Line Project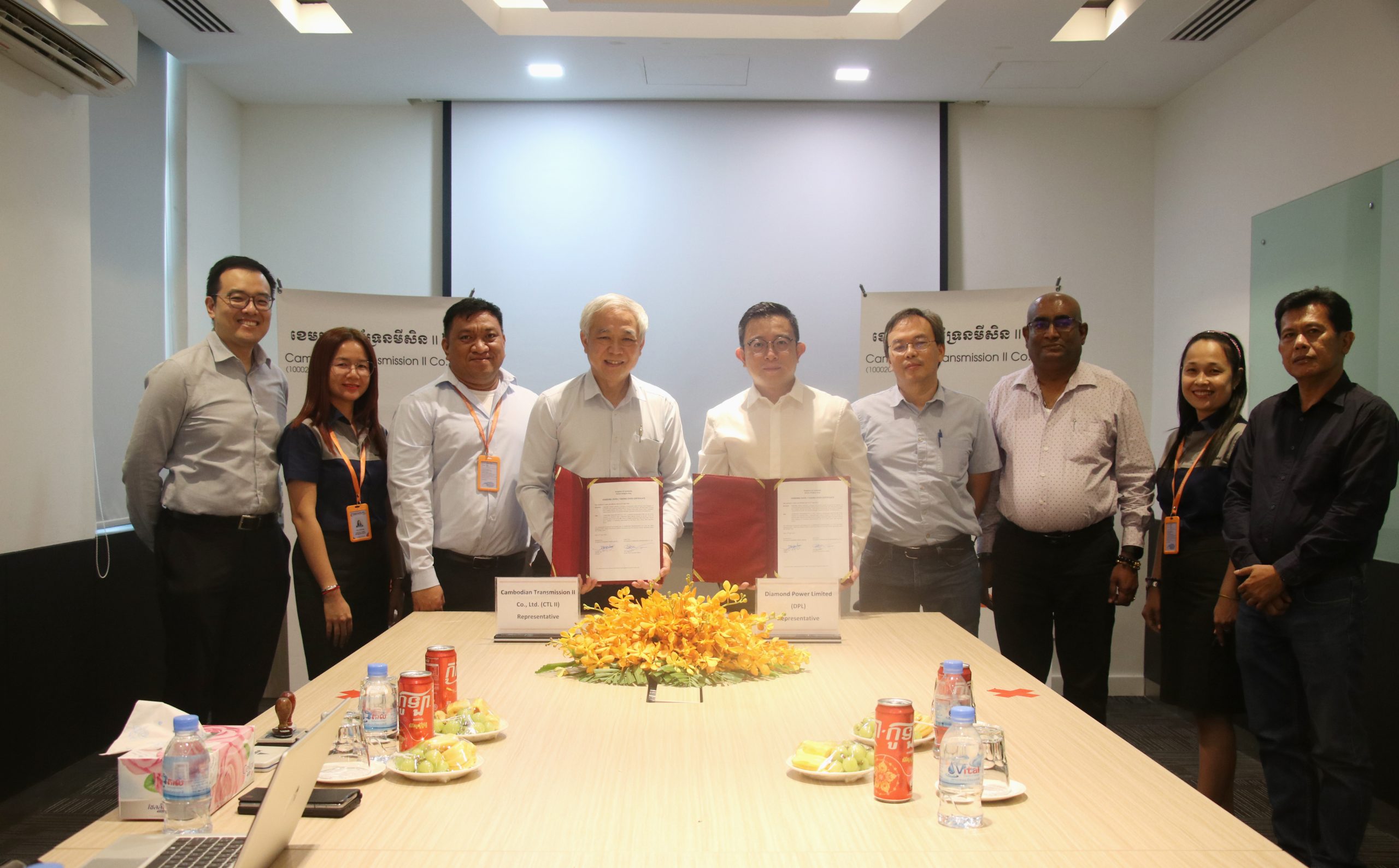 We are excited to announce that on 17 April 2023, Cambodian Transmission II Co., Ltd (CTL II) officially received the 230kV Kampong Cham – Kratie transmission system, following a successful operation takeover on 31 March 2023. The handover ceremony was attended by Mr. Gan Boon Hean, Group CEO of Leader Energy, and Mr. Charles Tan from Diamond Power Limited. We are pleased to confirm the successful conclusion of the agreement, which took over 6 months to complete.
On 20 October 2022, Cambodian Transmission II Co., Ltd. (CTL-2), a wholly-owned subsidiary of Leader Energy, had entered into a business transfer agreement with Diamond Power Ltd. (DPL), a 60% owned subsidiary of Pestech International Berhad, to acquire the 230kV Kampong Cham-Kratie Transmission System in Cambodia as a going concern business. This acquisition is aimed at providing power to Kampong Cham and Kratie and facilitating the transmission of electricity from the Lower Se San 2 Hydropower plant in Stung Treng to Kratie, which was acquired from DPL (Pestech). We are fully committed to supporting CTL and the newly added second transmission line under CTL II, ensuring uninterrupted operation and minimizing any potential incidents.
For further details about this transmission line project in Cambodia, please refer to the link below.
Read more:
https://asianbusinessreview.com/exclusive/leader-energy-gains-ground-in-cambodia-new-transmission-line-project
Click to watch the video interview:
Website: https://asian-power.com/videos/future-renewable-energy-in-cambodia
LinkedIn: https://www.linkedin.com/feed/update/urn:li:ugcPost:7038770557772853249
Facebook: https://facebook.com/1330922044141919
Instagram: Asian Power (@asian.powermag) • Instagram photos and videos
Twitter: http://www.twitter.com/AsianPowerMag/statuses/1633005362444902402