Powering
Change
Leader Energy is pursuing the Group's long-term climate goal to achieve net-zero GHG emissions by 2050, in support of the climate goals set under the Paris Agreement, i.e. to limit global warming to below 2°C and preferably below 1.5°C, compared to pre-industrial levels.
The Group aims to achieve its long-term climate goal of net-zero GHG emissions through the retirement of the 2 coal-fired plants in 2043 (for the CEL Plant) and 2050 (for the CEL II Plant).
Meanwhile, Leader Energy will be focusing on profitable and sustainable RE growth projects and acquire projects with proven track records or potential on profitability through competitive bidding of brownfield and/or greenfield projects that meet the Group's investment criteria.
And not forgetting the importance of implementing an operational excellence plan that is focused on people, processes and technologies; optimising costs to support the Group's business growth in line with its RE portfolio expansion plan.
51.7 MW
5 Small Hydropower Plants
LAO CAI PROVINCE, VIETNAM
HYDRO
LEADER NAM TIEN
HYDROPOWER
The Leader Energy LNTH hydro projects along the Thau and Phin Ho River tributaries are environmentally friendly without large reservoirs and disruptions to local inhabitants.
The close proximity of the projects allows the O&M to work synergically including the sharing of manpower, tools and certain strategic spare parts.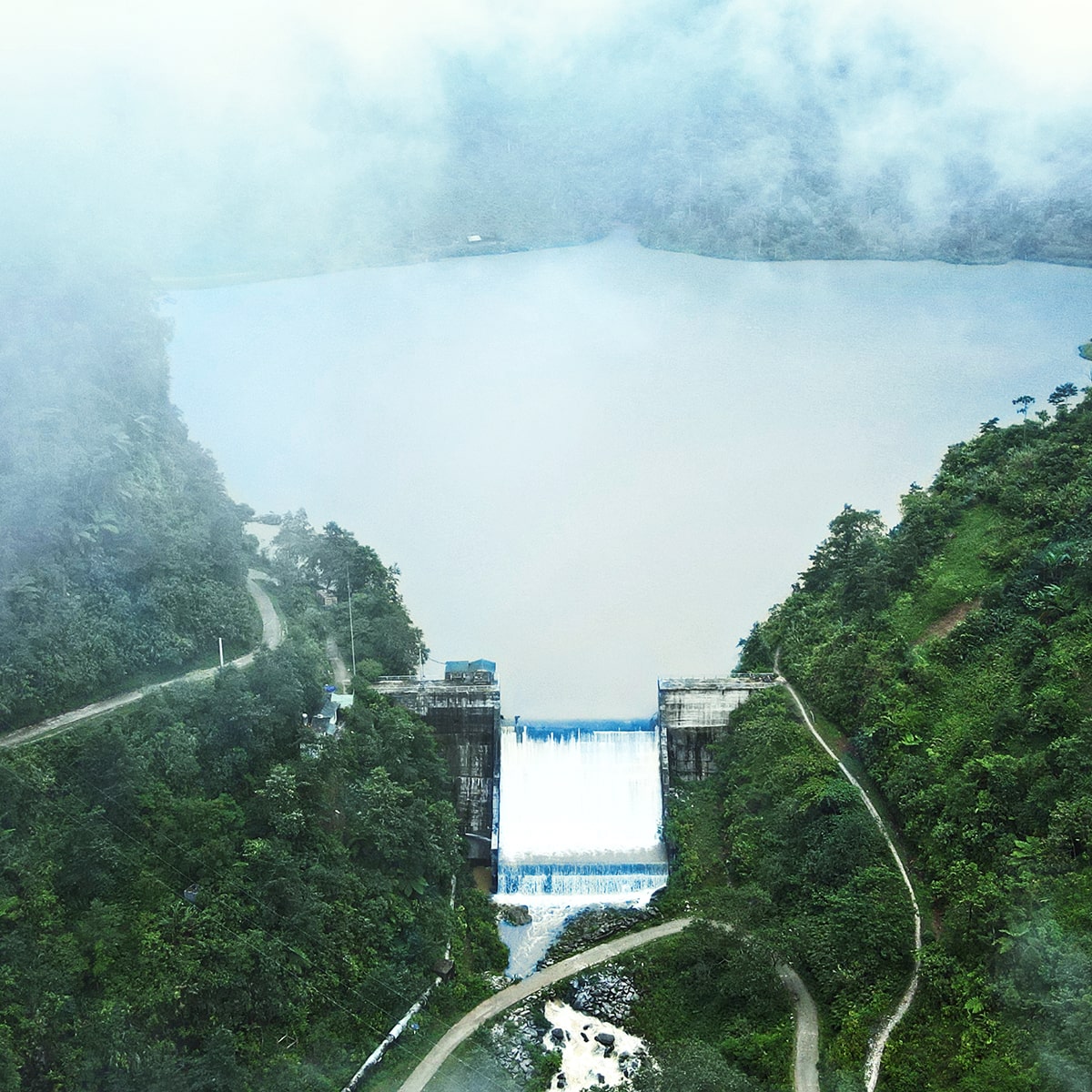 TRANSMISSION
CAMBODIAN
TRANSMISSION
LIMITED
A 25-year Build-Operate-Transfer Power Transmission Agreement for the North Phnom Penh 230/115/22 kV substation, the Kampong Cham 115/22 kV substation, and the 110 km double circuit 230 kV overhead transmission line linking the two substations.
Boasting a near flawless record of availability and reliability since it began operations in August 2013, this project is a vital link that brings much needed power to important load centres in and around Phnom Penh.
CAMBODIAN
TRANSMISSION II CO., LTD
In March 2023, the Transmission portfolio underwent expansion by incorporating an additional transmission line under Cambodian Transmission II Co., Ltd (CTL II). This recent acquisition involves a high voltage double-circuit transmission line spanning 125 km and operating at 230 kV. The line serves as a connection between a substation in Kampong Cham, Cambodia, with a voltage rating of 230/115 kV, and a substation in Kratie, Cambodia, with a voltage rating of 230/22 kV.
SOLAR POWER
We build and operate our own solar projects. Through our technical expertise and experience encompassing ground mounted and roof mounted solar, we extend our renewable energy footprints across Southeast Asia and Taiwan.
330 MWp
Solar Power Generation
BINH DINH PROVINCE, VIETNAM
67.4 MWp
Solar Power Generation
KUALA MUDA, KEDAH, MALAYSIA
50 MWp
Solar Power Generation
VINH HAO 6, VIETNAM
SOLAR
COMMERCIAL &
INDUSTRIAL
BY LYS ENERGY
The savvy acquisition of this leading Singapore based Solar Independent Power Producer (IPP) in 2021 continues Leader Energy's relentless expansion across the region to support the commercial and industrial businesses.
As a provider of Asia's trusted Renewable Energy platform, LYS Energy Group (LYS) offers hassle free end-to-end clean energy solutions for businesses: from zero-capex solar energy installations, Renewable Energy Certificates (RECs) trading, turnkey Engineering Procurement Construction (EPC), and Operations & Maintenance (O&M) to carbon emissions and energy management consulting.
ROLLS-ROYCE SINGAPORE PTE LTD, SINGAPORE
AQUA DANONE TIRTA, INDONESIA
COCA-COLA EUROPACIFIC PARTNERS INDONESIA, INDONESIA
SINGAPORE SPORTS HUB, SINGAPORE
DHL EXPRESS (SINGAPORE) PTE LTD, SINGAPORE
5.8 MWp
Solar Power Generation
TAINAN, TAIWAN
270 MW
Coal-fired Power Generation
SIHANOUKVILLE PROVINCE, CAMBODIA