4 Dec 2019
Updates of CEL 2 featured in Khmer Times on 4th December 2019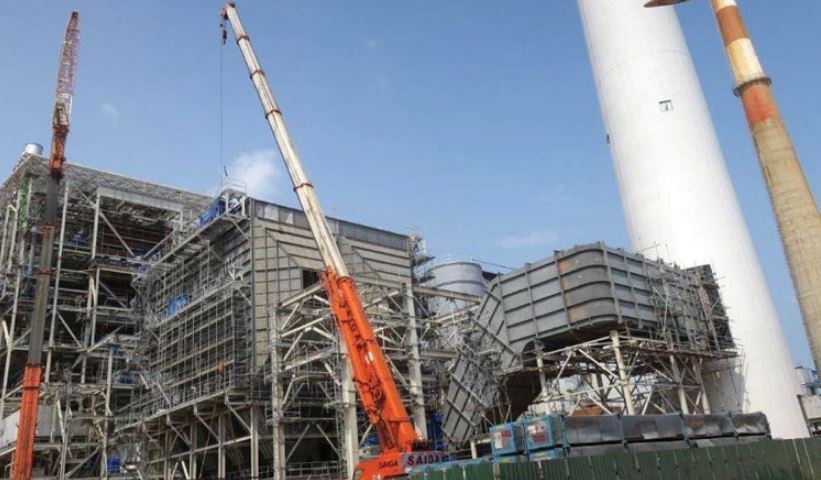 Coal-fired power plant to come online in S'ville this month
A 135-megawatt coal-fired power plant will start producing energy this month in the coastal province of Preah Sihanouk, according to a high-ranking energy official.
For in depth analysis of Cambodian Business, visit Capital Cambodia
The plant is seen as an important element in the government's strategy to deal with the current energy shortage.
The plant, known as CEL II, was built by Malaysian firm Leader Energy, who operates in the Kingdom under the name Cambodia Energy II. It is operating under a built-own-operate scheme with a 30-year concession.
Power generated by CEL II will be purchased by the state-owned energy utility Electricite du Cambodge (EDC).
The plant consists of a single 135-MW coal-fired generating unit comprised of a circulating fluidised bed boiler, an electrostatic precipitator and an advanced steam turbine from General Electric.
"Construction and installation of the management system and equipment at the plant have already been completed," said Victor Jona, Ministry of Mines and Energy's director-general for energy.
"The structural and technical testing stage is being implemented and should take about a month. This is to guarantee the plant runs well before it is put into operation."
CEL II has cost $259 million to build, with construction starting in 2017.
It is located in Preah Sihanouk's Steung Hav district, adjacent to another power plant already in operation, CEL I, also built by Leader Energy.
CEL I comprises two 50-MW coal-fired generating units that came online in November 2014 and March 2015.
Cambodia produces 505 MW a year from two coal-fired power plants. 100 MW comes from CEL I while the rest is generated by CIIDG Erdos Hongjun Electric Power, who has three 135-MW coal-fired generating units in Preah Sihanouk.
"It is important to increase the sources of energy that supply the grid as demand for energy is growing rapidly," Mr Jona noted.
Han Seng Coal Mine is now building a 200-MW coal-fired plant in Oddar Meanchey province
"Construction of the plant is going as planned. Two 50-MW coal-fired generating units will become operational in 2020 and another one of 100 MW will come online in 2021."
Mr Jona said Prime Minister Hun Sen in November said that Oddar Meanchey province has substantial coal deposits and urged the private sector to consider energy investments in the province.